Cohort #9 - 2018
M120 with 17 students
ANDRADE PAIVA Andre Antonio
from Portugal
BADERIYA Naman
from India
COURTEL Pierre
from Belgium
Kermadec Nolwenn Huon
from France
KHAN Muhammad Asad
from Pakistan
LUNGU Daniela-Laura
from Romania
LWIN THET THINZAR
from Myanmar
MAJOR Alexandria
from Canada
MIDHUN Kanadan
from India
MOHSIN Muhammad Fahad
from Pakistan
OZHAN Yusuf Sefa
from Turkey
REHMAN Wajiha
from Pakistan
RUIZ BUENDIA Nicolas
from Colombia
SAFA Mohammadamin
from Iran
UMUNNAKWE Chisom Bernard
from Nigeria
Cohort #8 - 2017
M90 with 23 students
ALI MUHAMMAD TAHA
from Pakistan
BORBA LABI Gaetan
from Brazil
Mooring engineer at Principal Power Inc in Lisbon (Portugal)
CHAKKALAKKAL JOSEPH Jose Mishael
from India
PhD candidate at ULiege in Liege (Belgium)
DAL-COL DOS SANTOS Marco Tulio
from Brazil
HLAING Nandar
from Myanmar
PhD candidate at University of Liege in Liege (Belgium)
LACERDA GIRO Felipe
from Brazil
MARQUEZ DUQUE Lucas
from Colombia
PhD candidate at ULiege in Liege (Belgium)
MARUTHERI PARAMBATH Jaizel Ibrahim
from India
Min Htin Kyaw
from Myanmar
Nyan Zaw Htet
from Myanmar
PERUMANA THOMAS HANS
from India
POOKOTT ALANCHERY AMITH
from India
PRESEETHA ANIL Arjun
from India
RAHMAN Sohanur
from Bangladesh
RAMZI Mochammad
from Indonesia
Sagaya Punithasegaran Arrshan
from Sri Lanka
SARKAR SANDWIPAN
from India
Sotelo Marco
from Ecuador
PhD candidate at Ghent University
TOMY Joseph Praful
from India
Research Engineer at Bureau Veritas M&O (France)
TRIVEDI Ruturaj Radhakrishna
from India
WISZNIEWSKI Jakub Pawel
from Poland
M120 with 7 students
FRAZEL Marea
from United States
Project Engineer
at
Kongstein
in Hamburg (Germany)
GARCIA HUMIA Alejandro
from Spain
KABBINAHITHLU SHREEDHAR Shreesha Govinda
from India
LADEIRA NAPOLEAO DE SOUZA
from Brazil
NOWACKA Marta
from Poland
SCHNEPF Anja
from Germany
Cohort #7 - 2016
M90 with 27 students
Aaqib Gulzar Khan
from India
AUNG HTUT KHAUNG
from Myanmar
Assistant site engineering at Kabar Services Company in Dawbon Shipyard (Birmanie)
CERISE Antoine
from Belgium
CHERIYAN Kailas
from India
Damasceno Machado Thales Augusto
from Brazil
Marine Design Engineer at Jan de Nul in Aalst (Belgium)
DEWAVRIN Juliette
from France
FLEMING Marcio
from Brazil
GPC Estimating Engineer
at
Subsea 7
in Sutton (England)
HASAN Syed Marzan Ul
from Bangladesh
Naval Architect at SDC Shipdesign & Consult in Hamburg (Germany)
KAKENOV Mukhitdin
from Kazakhstan
Master Programme at TU Berlin (Berlin)
KARTHIKA Akhil Ajith
from India
Naval Architect at Burness Corlett Three Quays (Dubai)
Kodathoor Midhun
from India
Naval Architect at Global Maritime Consultants Group
KUMAR Abhishek
from India
Assistant Manager at Reliance power limited in Mumbai (India)
MADUSUDANAN Rajesh
from India
Specialist(Statutory Approval) at Lloyds Register in Mumbai (India)
MOUSUM Md Mahabub Hasan
from Bangladesh
NWE NWE Soe (Ms)
from Myanmar
Naval Architect Andaman Class Consultancy and Services Co.,Ltd Myanmar at (Myanmar)
OZDOGAN Bayram
from Turkey
PEREIRA PERDIGAO Gabriel
from Brazil
Technical Consultant at (Brazil)
Ricardo DOS SANTOS FERREIRA
from Brazil
PhD candidate at Federal University of Rio de Janeiro (UFRJ) in Rio de Janeiro (Brazil)
RUPASINGHA ARACHCHIGE Malith Prasanna
from Sri Lanka
PhD candidate at Aalto University
Sanchez Blanco Michael
from Colombia
Engineer at Cotecmar in Bogota (Colombia)
SCEKIC Stefan
from Serbia
SIDAMA Ermiyas Sisay
from Ethiopia
Lecturer at Addis Abba University
TASDELEN Enes
from Turkey
Member of the Board/ Project Manager
at
TuLiTec O
(Estonia)
UMMATHUR Shabeeb Fasil
from India
Project Engineer -Strength Calculation
at
Meyer Werft
in Papenburg (Germany)
WIDYA LESTARI Vina (Ms)
from Indonesia
Naval Engineer at Saipem (Indonesia)
YELLICE Semih
from Turkey
Steel construction engineer
at
ENKA
(Russia) since May 2019
Cohort #6 - 2015
M90 with 30 students
AHMED Farhad
from Bangladesh
Fleet superintendent at Bureau & Veritas in Antwerp (Belgium)
ALESSIO DOS SANTOS Luis Gabriel
from Brazil
Project Engineer at ZF (Brazil)
AUNG Ko Latt
from Myanmar
Supply Chain Coordinator at DSV/Panalpina Air & Sea Co. Ltd. in Yangon (Myanmar)
Engineer at Turkish Naval Army (Turkey)
BARRIOS GUNDELACH Martin Alexander
from Brazil/Poland/Chile
Naval architect at MBM Consultancy GmbH & Co.KG (Germany)
BENZOHRA Abdelmalek
from Algeria
Project coordinator of a seaway to Northern America at Marine Industries Plus (MIP) (Canada)
BRU RONCALLO Javier Alfredo
from Republic of Panama
CEO at International Maritime Experts (Panama)
CARDONA DIAZ Juan Sebastian
from Colombia
Research assistant at EAFIT University in Colombia (Medell)
Junior Marine Application Consultant at AVEVA AB in Malm (Sweeden)
HEMANAND Kalyanasundaram
from India
PDEng candidate at University of Twente (The Netherlands)
HUANG Yun-Tzu
from Taiwan (ROC)
Structural Design Engineer at CSBC Corporation (Taiwan)
JASIC Radomir
from Serbia
PhD candidate at University of Liege in Liege (Belgium)
PhD candidate at Sabanci University (Turkey)
MAHARANI Sri Lestari
from Indonesia
Researcher associate, RAMSSES project at CMT in Hamburg (Germany)
MASSERA Maria Sol
from Argentina
MATHEUS CARFORA Gian Carlo
from Venezuela
Sales engineer at Rochester Gauges (Belgium)
MEJIA JARAMILLO Camilo
from Colombia
CEO (Aeronautical and Naval engineer) at DITA in Medellin (Colombia)
MERDIVENCI Mehmet Sitki
from Turkey
Research engineer at University of Liege in Liege (Belgium)
MONTENEGRO CABRERA Ivan Alonzo
from Peru
Senior Engineer at AVEVA AB in Sweeden (Malm)
MORATO DOMINGUEZ Pablo
from Spain
PhD candidate at University of Liege in Liege (Belgium)
NAIK Sacheendra
from India
Senior structural engineer at Topside
OLIVRY Thomas
from France
Deck aprentice officer at Compagnie du Ponant (France)
SALAS PAJUELO Edwin Humberto
from Peru
Lecturer at State Engineering University in Lima (Peru)
SHAHZAD Muhammad Tufail
from Pakistan
Naval Architect and Innovation Manager at MasterShip Services BV in Eindhoven (Netherlands)
TAQUINI DEOLINDO Guanaeli
from Brazil
Graduate engineer at Subsea 7 in London (England)
TSAI Ssu-Chieh
from Taiwan (ROC)
Plan Approval Engineer at Bureau Veritas DNI in Antwerp (Belgium)
CEO at Augmented DesignOps Engineering (India)
VITARELLI NETO Adylio
from Brazil
Private pilot at (Brazil)
YE PYAE SONE OO
from Myanmar
PhD candidate at ICAM in Nantes (France)
YEOH GIM KOK
from Malaysia
Naval architect at Keppel FELS Ltd (Singapore)
Cohort #5 - 2014
M90 with 26 students
ACEVEDO ORTEGA Ramon
from Venezuela
Project Leader at Intico (Belgium) since Aug 2019
Akula Nidarshan
from India
ALEKSEEV Aleksei
from Russia
CFD Engineer
at
CompMechLab
in Saint-Petersburg (Russia)
BECIRSPAHIC Almir
from Serbia
Development engineer at Laser Swiss Company (Bosnia)
BENET PEREZ Alvaro Francisco
from Spain
Project Engineer at Lloyd werft in Bremerhaven (Germany)
DI IORIO Marcos Enrique
from Argentina
Researcher at Lawrence Berkeley National Laboratoy in California (USA)
DOS SANTOS CORREA Rodrigo
from Brazil
CFD Engineer
at
NUMECA
in Waren (Germany)
Duarte Benther Jorge
from Brazil
Mechanical Engineer at PETROBRAS TRANSPORTE S.A. (TRANSPETRO) in Rio de Janeiro (Brazil)
ECHEVERRY JARAMILLO Sara
from Colombia
PhD candidate at University of Liege in Liege (Belgium)
Garcia Navarro Mauricio
from Colombia
Engineer at Cotecmar in Cartagena (Colombia)
GORMUS Dogukan
from Turkey
Offshore Installation Analysis Engineer
at
Jan De Nul Group
in Brussels (Belgium)
Technical Superintendent at DEME in Antwerp (Belgium)
HITA ESPEJO Adrian
from Spain
KRONBAUER MARTINELLI Haide
from Brazil
MARTINO Alessandro
from Italy
Data analyst and post processing at STA Servizi di Ingegneria (Italy)
Martinus PUTRA WIDJAJA
from Indonesia
Marie Curie ITN (Innovative Training Network) Fellow at German Federal Research Institute for Materials and Testing (BAM) in Berlin (Germany)
NGUYEN Thua Duong
from Vietnam
Student at Universite de Nantes (France)
PARAVILAYIL Noufal Najeeb
from India
Fleet management unit engineer- Inland Navigation (DNI) at Bureau Veritas in Antwerp (Belgium) since Aug 2016
PILAKKAT Binoy
from India
Managing Director at Admaren Tech Private Limited (India)
R & D Engineer - Tire Development at Bridgestone in Rome (Italy)
Selamoglu Atakan
from Turkey
TUN Tin Yadanar
from Myanmar
PhD candidate at University of Coimbra (Portugal)
UZOGUTEN Hasan Ozgur
from Turkey
Marine Engineer/Basic Design at Jan de Nul in Brussels (Belgium)
Cohort #4 - 2013
M90 with 18 students
Ascic Blanka
from Croatia
Naval Architect at Damen shipyards (The Netherlands) since May 2015
Dasarapalli Harshavardhan Reddy
from India
Head of international relations and strategic planning at Placewell HRD Consultants (India)
PDEng at University of Twente (The Netherlands)
HSIEH Jing-Ru
from Taiwan
Plan Approval Engineer at Bureau Veritas-Inland Navigation (DNI) in Antwerp (Belgium)
Htike Aung Hein
from Maymar
Navala Architect at Keppel Singmarine Pte Ltd (Singapore)
KARIM MD Rezaul
from Bangladesh
Lecturer at Department of Mechanical Engineering, University of Creative Technology Chittagong (UCTC) (Bangladesh )
Kramer Michael Rene
from Switzerland
Interior designer at Jet Aviation in Basel (Switzerland)
LE PIVAIN Arnaud
from France
Consultant at Cap Gemini in Paris (France)
Nguyen Chien Manh
from Vietnam
Lecturer at Vietnam Maritime University (VIMARU) (Vietnam)
NKOKO NOSSA Anneck
from Congo
OUARGLI Hassiba
from Algeria
PhD candidate at University of sciences and technology of Oran Mohammed Boudiaf in Oran (Algeria)
Ozcan Mustafa Gorkem
from Turkey
Planning Engineer
at
UZMAR
(Turkey)
Pishchanskyi Andrii
from Ukraine
Engineer, Piping Systems & Marine Products at DNV GL, Maritime in Hamburg (Germany)
Saleem Muhammad Asim
from Pakistan
Plan Approval Engineer at Bureau Veritas-Inland Navigation (DNI) in Antwerp (Belgium) since April 2015
SUZEN Rasih Onur
from Turkey
Naval Architect & Assistant Manager at Chantier Plaquet Naval (Belgium)
Project Manager, Riverboats construction at Cemex (France)
Cohort #3 - 2012
M90 with 21 students
Kavas Sleyman
from Turkey
Business Development Manager at Dou klimlendirme San. Tic. A.. (Turkey)
BAERT Benjamin
from Belgium
Project Engineer at GeoSea nv in Rostock (Germany)
Bailardi Giovanni
from Italy
Bailly Guimaraes Helio
from Brazil
Naval architect at AllSeas Engineering BV (The Netherlands )
Barrera Arenas Andres
from Colombia
Bastide Guillaume
from France
Chahbi Mohammed Ramzi
from Algeria
Construction project - Site Engineer at HVAC & Plumbing in Oran (Algeria)
Eltiro Desalegn Hailemariam
from Ethiopia
Owner and General Manager at Eltiros Plc in Addis Ababa (Ethiopia)
Hisette Quentin
from Belgium
Project Manager at Hamburgische Schiffbau-Versuchsanstalt in Hamburg area (Germany)
Engineer at Taiwanese shipping company "Taiwan Navigation Co., Ltd." (Taiwan)
Kitching Nick
from Australia
KOFFI Danoh Kouassi
from Cote d'Ivoire
Marine Surveyor at BUREAU VERITAS- Marine & Offshore Division (Cote d'Ivoire)
Mechanical Engineer at Damen Shipyards in Gorinchem (The Netherlands)
MALIAKEL Jose Babu
from India
Naval Architect at Temporary Works Design in Rotterdam (Netherlands)
Manaure Trujillo Ibrahim
from Venezuela
Design Engineer at Navalmar C.A in Margarita (Venezuela)
Miskovic Igor
from Belgrade
Yacht Manager at Arrow Services Monaco (Monaco)
O'Connor Michael
from Australia
Propulsion system engineer. at Piriou, a shipyard in Concarneau (France)
Studying master program in Business at in Berlin (Germany)
Tran Viet Hai
from Vietnam
Naval Architect at HB Hunte Engineering in Oldenburg (Germany)
Vignal Heloise
from France
Project Engineer, Nav.Arch at DEME Offshore in Southern Region, Funen (Denmark) since April 2019
Cohort #2 - 2011
M90 with 21 students
ALWAN Sabah
from Australia
R & D, Marine Technology at NTNU department of Marine Technology (Norway)
BANDEIRA GUIMARAES Antonio
from Brazil
Operations Manager. Draft surveyor at CBR Logistica (Brazil)
Baudson Romain
from Belgium
Application Engineer at Field Technologies, MSC Software Company in Mont-Saint-Guibert (Belgium ) since March 2013
BOUZID Toufik
from Algeria
Naval Architect at ERENAV-Algeria (Algeria)
Cioarec Dan Sebastian
from Romania
Plan Approval Engineer at Bureau Veritas Inland Navigation in Antwerpen (Belgium)
Combourieu Adrien
from France
Engineer at INNOSEA in Nantes (France)
CRISTEA Bianca
from Romania
Structure Engineer
at
Nevesbu B.V.
in Capelle aan den iJssel (The Netherlands)
PhD candidate at University of Oldenburg in Oldenburg (Germany)
DUONG Quang-Tan
from Vietnam
Engineer (Civil Engineering) at Ministry (Vietnam)
IVANOV Svilen
from Bulgaria
Naval Architect & Marine Engineer at AMRINA (Bulgaria)
MELO SANCHEZ Manuel
from Mexico
NEYKOV Svetlozar
from Bulgaria
Desgin Engineer at Marino Consult ltd in Varna (Bulgaria)
PARRA CONTRERAS Carlos Patricio
from Chile
Research and Development Engineer
at
Neptuno
(Chile)
Perez Bodalo Eduardo
from Spain
Approval Engineer in Lifting Appliances and load gear at DNV-GL in Gdynia (Poland) since Sep 2013
Santo Francesco
from Italy
Research and Development Engineer at IBMV , Beker Marine System
SHU Shih-Tung
from Taiwan
at CMT in Hamburg (Germany)
SMOLKO Andrey
from Russia
STYKUC Patrick
from Poland
Plan Approval Engineer at Bureau Veritas in Antwerp
Hull Production Team Leader
at
Delta Marine
in Istanbul (Turkey)
Structural Engineer at Hallin Marine in Singapore
Shipbuilding Engineer at DAMEN (Netherland) since July 2013
Cohort #1 - 2010
M90 with 20 students
BOTTERO Cristian Jose
from Argentina
PhD candidate, and teaching assistant. at Universidad Nacional de La Plata (Argentina)
DARIE Bogdan
from Romania
Structural Engineer at VIRO in Rotherdam (Netherlands) since Not Known
EDESSA Desta Milkessa
from Ethiopia
KATALINIC Marko
from Croatia
Consultant Naval Architect at Abylsen in Paris (France)
LUKMAN Franciscus Jimmy
from Indonesia
Master student of Ocean Engineering at (Indonesia)
MADI Akram
from Palestine
Marine Engineer at Palestinian Coastal Police (PCP). (Palestine)
MARKULIN Martin
from Croatia
MORGAN Pacaud
from France
Naval Architect at Cabinet Lebefaude in Versailles (France)
MUHABIE Yohannes Tekle
from Ethiopia
NGUYEN Ngoc-Do
from Vietnam
Loads and structure engineer at DNV-GL in Hamburg (Germany)
PAPP Zsolt Laszlo
from Romania
Project Engineer at MB Telecom LtD (Romania)
PATALONG Krzysztof
from Poland
Marine Surveyor at Bureau Veritas Marine & Offshore division in Antwerp (Belgium)
Research engineer/Yacht designer
at
StreamLine
in Nantes (France)
SENA BATISTA Huggo
from Brazil
Management System Supervisor at BIC Amazonia (Brazil)
SOUADJI Wafaa
from Algeria
PhD candidate at l'Universite des Sciences et de la Technologie d'Oran (Algeria)
SUGIMOTO Ryohei
from Japan
Engineer at Yamaha Motor Co., Ltd. (Japan) since Not Known
VU Minh Tuan
from Vietnam
Coastal Engineering Department at National University of Civil Engineering in Hanoi (Vietnam)
Cohort #0 - 2009
M90 with 1 students
Vinchierutti Darko
from Croatia
Project Engineer
at
Alveus/As2con
in Rijeka (Croatia) since Dec. 2012
Alumni Comments
Andrii Pischchanskyi - UNKOWN
Today : Work as Global technical trainee at DNV GL in Guangzhou (China)
"The programme gives an insight into European maritime industry, its current challenges and goals. It was a pleasure to undertake various academic challenges, to travel, to get to know great people and to make friends around the world. The obtained degrees is an admission to EU labour market."
Jose Babu Maliakel - India
Today : Work as Naval Architect at Temporary Works Design in Rotterdam
"Respected Professors & Entire EMSHIP Team,
Good day to you.

As you would know, we the students of the 3rd cohort have completed our semester in Liege and are saying goodbye to Belgium for the time being.

I would like to take this opportunity to convey my gratitude to you for all your efforts, guidance and support throughout this semester. We have learnt a lot this semester and hopefully will continue to do so in the months and years ahead.

It has indeed been a memorable 5 months in Liege, memories of which will remain with all of us for a long time. We had the opportunity to meet a lot of new people and make new friends, and this I believe is because of the international nature of this course.

Once again thanking you and seeking your blessings for the next semester,

Best Regards,

Jose Babu Maliakel"
Jucheng Wang - China
Today : Damen Shipyard/Netherlands
"I had the chance to choose my favorite study field and Internship, by this learning the European thinking, value, culture and experience!"
Muhammad Asim Saleem - Pakistan
Today : Work as Plan Approval Engineer at Bureau Veritas-Inland Navigation (DNI) in Antwerp (Belgium)
"I would like to thank you for giving me opportunity to study EMSHIP which has opened new career doors for me. I feel proud to be alumni of Emship.


By the Excellence of Emship,
- I got selected for a PhD fellowship (HKUST, HKFPS)
- I got selected by Tractebel Engineering Belgium
- I got selected by Bureau Veritas Antwerp.

The bureau Veritas has delivered me a work permit..... ;-)

Kind Regards

Muhammad Asim Saleem, from Pakistan
Emship 4th cohort student"
Murat Tosun - Turkey
Today : Work as Hull Production Team Leader at Delta Marine in Istanbul (Turkey)
"I had great chance to join EMShip on second cohort as delegate. It was entirely complementary program in terms of profession and friendship by linking people from all around the world under the great European universities."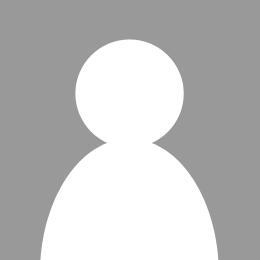 P. xxx - UNKOWN
Today : UNKOWN
"Dear Prof. Philippe Rigo,

I would like to thank you for the opportunity of studying EMShip, it has been a great experience not just academically but personally. Especially, I have enjoyed the way of learning, focusing on the physical principles rather than following rules in an automatic way.

The organisation has been really smooth and receiving always help from Ms. Christine Reynders.

Best Regards,
P. xxx
EMSHIP 6th Cohort"
Rafael Calamand - Columbia
Today : COTECMAR shipyard/Columbia
"After EMSHIP, my company gave me much more responsibilities: now I am leading the production design of several vessels for the Colombian Navy!"
Sara Echeverry - Colombia
Today : PhD Student University of Liege
"EMship gave me the oportunity to broaden my aspirations in the engineering industry world wide. Also the cultural experience is no doubts very enriching"
Yohannes Tekle Muhabie - Ethiopia
Today : PhD Student University of Liege/Belgium
"Courses and the Internship in reputable European maritime companies provide an excellent basis for challenging career perspectives after graduation!"
Job Opportunity
EMShip Videos
Rescue boat contest - Emship 2019
A new year is starting and students are already taking their first courses in Liège.
This is the rescue boat contest, in which they have about 3 hours to design a paper rescue boat which will be launched from a few meters into a basin.
The eggs must be intact after a minute of successfully floating on the water.
Download video
Vivek - ALUMNI Testimony
Anil - ALUMNI Testimony
Alvaro - ALUMNI Testimony
Barrera - ALUMNI Testimony
Camilo - ALUMNI Testimony
Lucas - ALUMNI Testimony
Maria - ALUMNI Testimony
Martinus - ALUMNI Testimony
Radomir - Serbia - ALUMNI Testimony
Sara - Columbia - ALUMNI Testimony
Risk-based Maintenance Optimization at ENERMAR Conference 2018
A brief presentation was given at the "The sea and renewable energies 2018" in Seville (Spain).
Pablo G. Morato (Researcher at ANAST) described an innovative approach to perform risk-based maintenance optimization of offshore wind substructures.
My Little Mermaid - 6th Cohort
3 EMShip Graduated from the 6th cohort working at BV Antwerp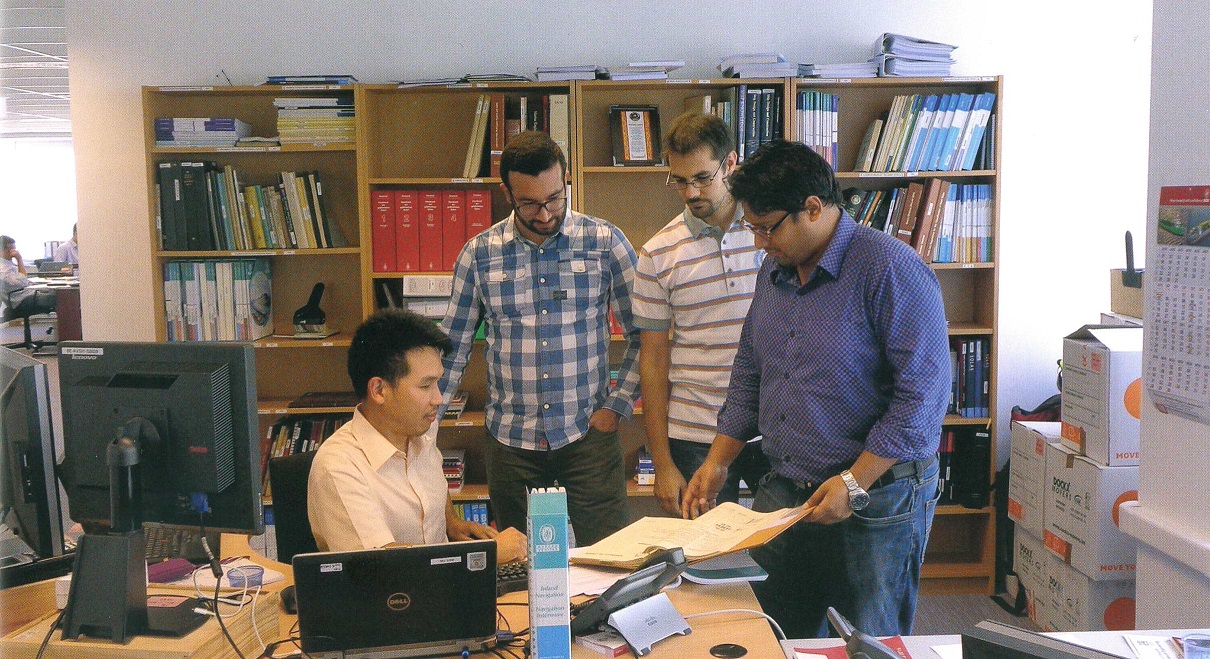 (Farhad Ahmed, Gian Carlo, Nicola Todosveric, Zu)
52- EMShip Student Movie 2nd cohort (Feb 2013)
EMSHIP students video - Graduation ceremony
EMShip Awards
TRAVISION 2020 (2018) 1 Award and 3 EMSHIP Project short listed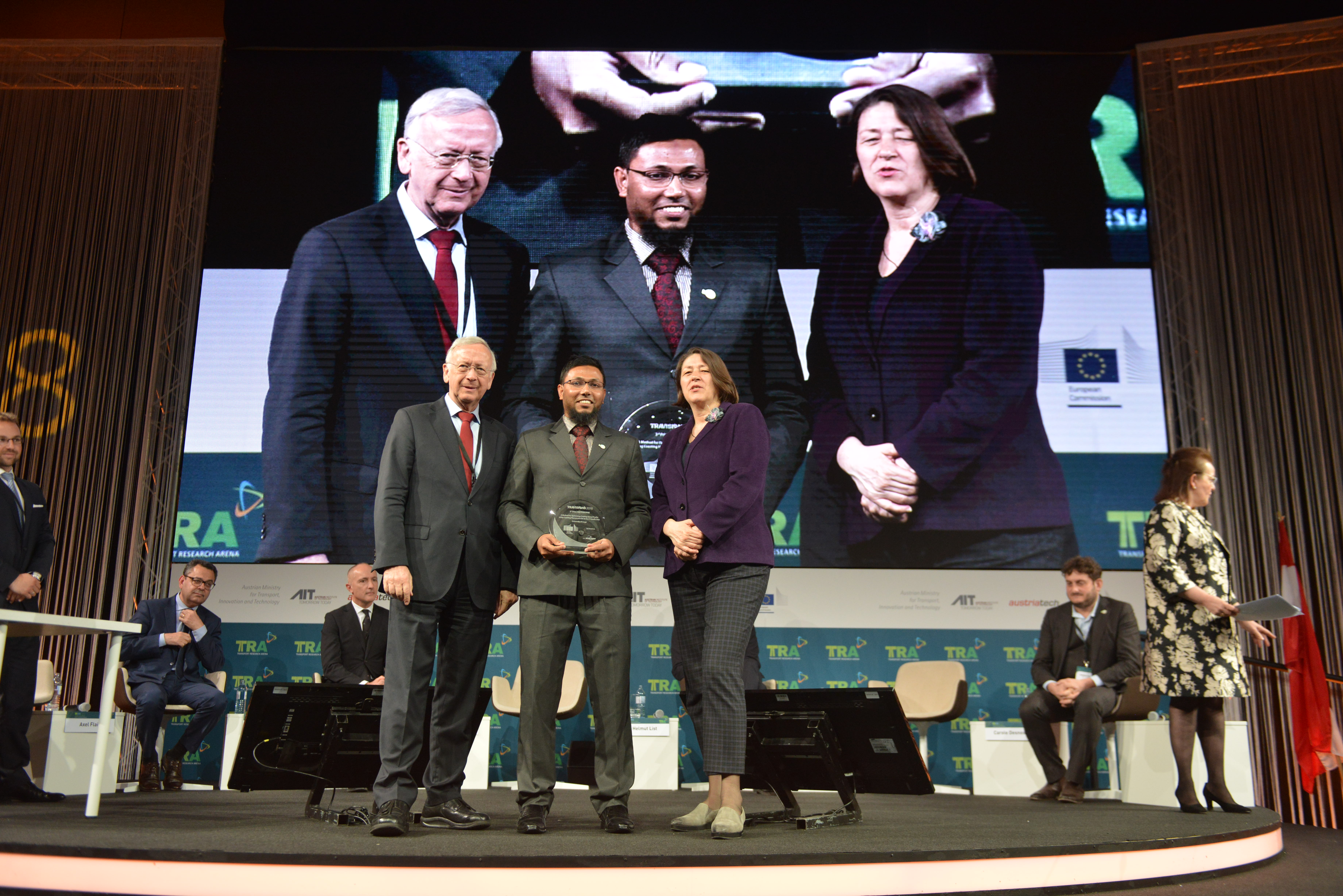 Emship : TraVision award 2018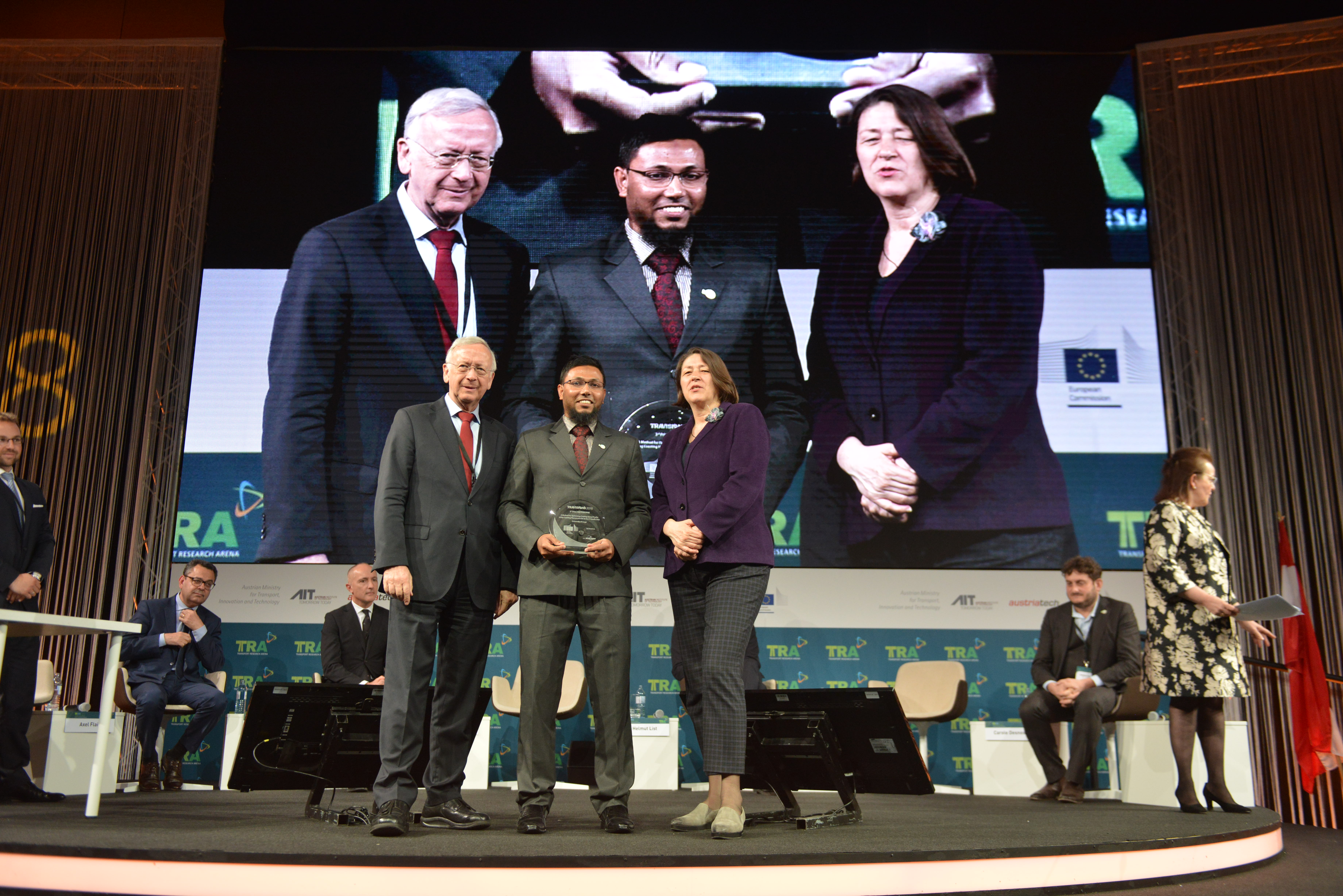 "A Method for Optimizing Cruising Speed Profile using Coasting Phenomena for an Eco-Friendly Ship" won the 3rd Prize in waterborne category at the TraVision competition. The award was given on 16th April at the Tra Conference in Vienna.
7th cohort, technical VISIT at Jan 2017
Receiving award certificate from Dr. Roberta Weisbrod, Executive Director of Worldwide Ferry Safety Association

1st award of the "Ferry design competition of Worldwide Ferry Safety Association", USA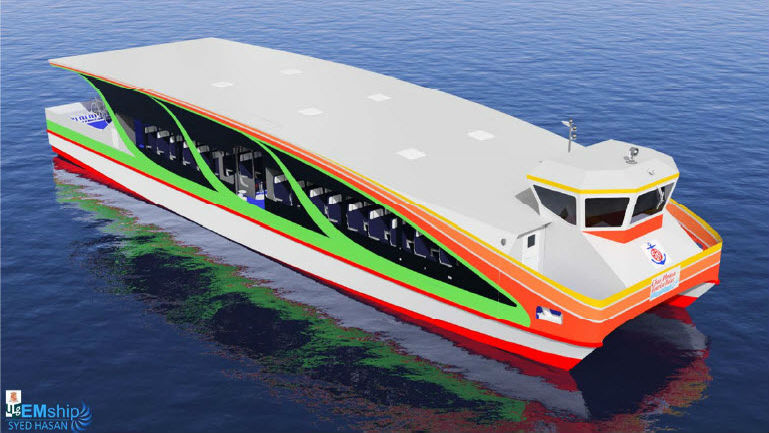 New York: April 20, 2017- The Worldwide Ferry Safety Association (WFSA) ( www.ferrysafety.org ) will be presenting awards to the winners of its Ferry Design Competition at its upcoming Ferry Safety & Technology Conference.

Nine student teams from around the world submitted their ideas for design of a safe affordable ferry for the Chao Phraya River in Bangkok. They designed a 200 passenger ferry that could become a new addition to 59-vessel fleet of the Chao Phraya River Express Boat Company, which currently has 38 landings along its 30 km route. The Chao Phraya River Express Boat company has maximized the value of its landings to passengers by creating intermodal links and adding shopping and recreational opportunities. The ferries are also a tourist attraction as they ply the storied river past magnificent gilded temples...


Read more...
DNV GL Award for EMShip Graduates, 8 June 2016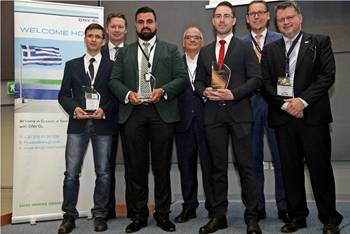 DNV GL has honoured an EMSHIP Graduate for his scientific research with the DNV GL Award for Young Professionals. Presented by DNV GL – Maritime CEO Knut Ørbeck-Nilssen at the Posidonia trade fair, the award is designed to find innovative ideas for increasing safety, efficiency and sustainability in shipping. As well as seeking out the best new research, the award aims to support young professionals in the maritime field. Overall, 24 people took part in the competition.
The prize in the category "Safer" went to Aleksei Alekseev, EMSHIP Graduate, Erasmus Mundus Masters programme in Advanced Ship Design, which is jointly conducted by the universities of LIege, Nantes and Rostock. Alekseev won the award for his master thesis "Numerical Simulation of Ice Ridge Breaking", which created a tool capable of simulating the behaviour of vessels operating in ridge ice. The tool could also be expanded to model ships in various other fragmented ice formations. Alekseev employs the discrete element method technique, where a multitude of individual, unconnected ice blocks can be simulated along with the water to derive pile-ups, forces on the vessel and the required thrust. Simulation tools such as the one developed by Alekseev enable technical experts to predict the performance of ships and offshore structures in ice. Such forecasts can play a valuable role in enhancing the safety of arctic operations.
AWARD TRA 2016 for Ms TIN TUN (Myanmar), EMSHIP Student, 5th Cohort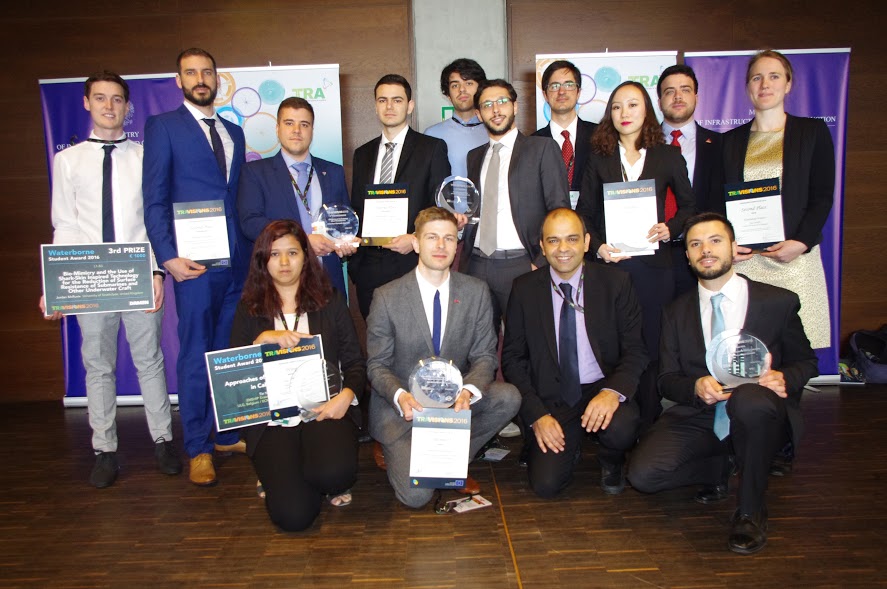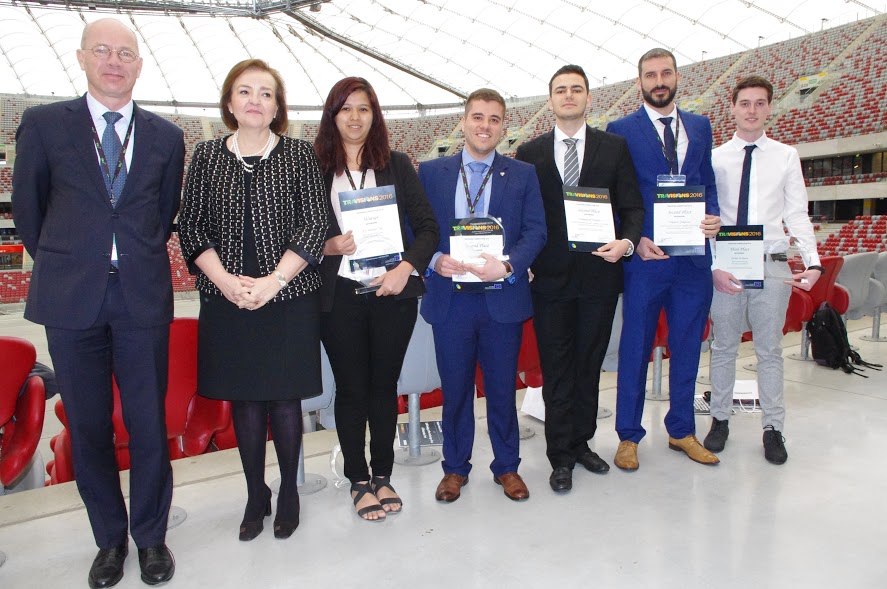 Publications